Amy Lyn Johnson / Sponsor: Remax Results – Greg Kuntz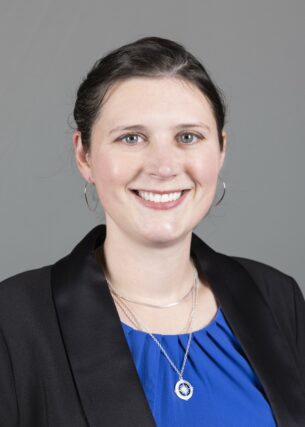 Born in St. Paul, Amy has an Associate's Degree from Anoka Hennepin Community College. After graduation she enlisted in the Navy Reserve and reached the rank of Master Chief. In her civilian life, she is an Optician. Through her service she has traveled all around the world including Europe, Southeast Asia, Central America, South America, and Afghanistan.
During her travels she was able to bring glasses to people that do not have access to medical care. She likes hiking and camping with her dog Andy. She is working with a trainer to get her dog trained as a therapy animal to use her dog at hospitals and nursing homes to give comfort to the patients. She is currently pursuing a Bachelor's Degree in Healthcare Management from Bellevue University.
Christine Hanley / Sponsor: Landmark Jewelers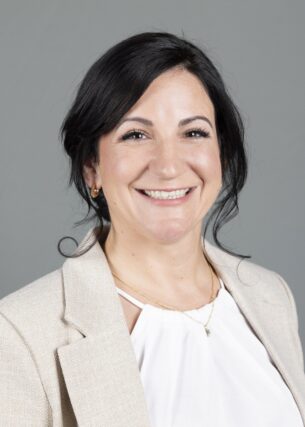 Service, hard work, adventure and fun are the fundamental tenants in Christine's life. She was born with a servant's heart and a sense of heritage, which led her to serve in the U.S. Navy for the past 17 years. She has found a passion for providing meaningful change in the lives of others through Chiropractic and Acupuncture care. Christine will graduate with a Doctorate in Chiropractic from Northwestern Health Sciences University in April 2024. When she is not working hard serving others, Christine can be found dancing in her kitchen, hosting charcuterie and craft nights, and working on a never-ending list of home improvement projects. Rounding out her adventurous nature, she loves exploring Minnesota's lakes and running trails with her son, Landon.
Heather Fairbanks / Sponsor: Quality Insurance Service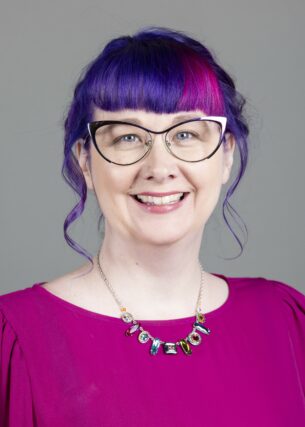 Heather Eve Fairbanks was born on New Year's Eve, which seems like the perfect origin story for Winter Carnival Royalty (and also a convenient tax deduction for her parents – she's always been quite a giver). While she's more likely to be found indoors admiring the sparkling snowflakes with a cup of cocoa, Heather loves celebrating all of Minnesota's fairs, festivals, and unique community events, especially parades. She serves as volunteer coordinator for a Twin Cities charity empowering women, a Girl Scout Troop Leader, and actively assists at dozens of other organizations each year – she even received the President's Volunteer Service Award Gold Medal. A lifelong Minnesotan, Heather and her husband George now live in Cottage Grove, Minnesota, with their middle schooler, Phoebe.
Jennifer Westerhaus / Sponsor: ALL, Incorporated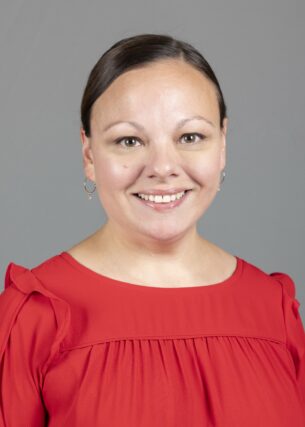 Service, tradition, and fun are the core values woven into Jennifer's life. Currently, she serves as President of a local non-profit, National Charity League. This mother-daughter organization encompasses her passion for volunteering, leadership development, and cultural experiences. Jennifer believes that volunteering strengthens communities and leaves a lasting impact. Growing up, Jennifer fondly remembers her Mexican grandma, preparing food for the entire family. Jennifer has continued this tradition by welcoming friends and family to her home for a great meal. Jennifer likes to stay active and has completed many fitness and wellness challenges. She and her family spend time together at soccer games, cheering on the Minnesota Vikings, playing with their two dogs, and traveling.
Julia Bina / Sponsor: Hamernick's Flooring Solutions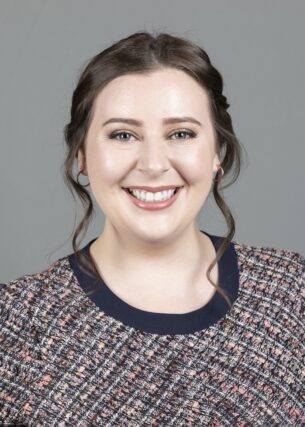 A lifelong science enthusiast, Julia earned a degree in Biology and minors in Public Health and Chemistry from the University of Minnesota in 2019. Julia's life changed forever when she joined a yearlong, team-based service program after graduating. Some highlights of her service include building hiking trails in Connecticut, responding to hurricanes in Louisiana, and helping to restore a historic cemetery in Virginia. Julia is currently pursuing a second degree in Nursing. She strives to have a positive impact on others, both in her future career as a nurse and in her current position as a Project Coordinator for a local housing nonprofit. Ever adventurous, Julia's gals include becoming scuba certified, swimming with whale sharks, and traveling to every continent including Antarctica!
Katy Jo Johnson / Sponsor: Long's Auto Place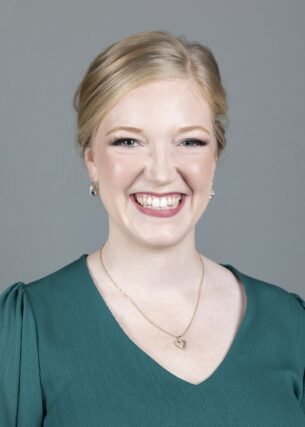 Katy Jo strives to spread joy and laughter wherever she goes. A proud Minnesota girl, you can find Katy Jo outside in all seasons, especially on the golf course in the summer. When she can't be outside, she loves rooting for MN sports teams and crocheting blankets for her friends. Katy Jo works at Medtronic hosting physician VIP visits and frequently volunteers with their Young Professionals, Women, and Christian Networks. Learning about her ancestry and empowering others to tell their stories are two things Katy Jo is passionate about. She believes that each person has a unique history that should be treasured. Stories bring people together by creating a shared common ground, and Katy Jo is excited at the opportunity to share the story and traditions of Winter Carnival with others.
Kim Johnson / Sponsor: Witsend Properties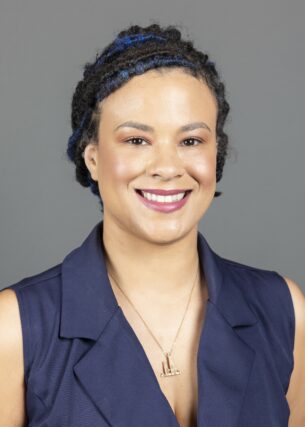 Growing up in Northeast Minneapolis, Kim hopes to continue being a positive role model for all children. She resides in Apple Valley with her independent nine-year-old daughter Danielle and husband Bryan. Being involved with her community has been her focal point since High School; joining the military at the age of 17 and proudly retired from the Minnesota Army National Guard after 20 years. With her assignments primarily in St. Paul, Kim adored the activities within the city. One of the rewarding factors she has received from being in her community is meeting Bryan and tying the knot. Kim's career consists of being the Diversity, Equity and Inclusion Coordinator for the MN Dept of Veteran Affairs.
Madalyn McGarry / Sponsor: LCS Company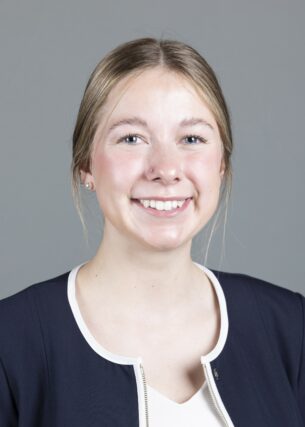 Love, laughter, and smiles is all you will see when Madalyn is around. Madalyn is currently a senior at the University of Minnesota – Twin Cities. She is studying Sociology of Law, Criminology, and Justice with a minor in Spanish. Madalyn enlisted in the military when she was 17 years old, and she is currently serving in the Minnesota – National Guard. Outside of school and work, she loves spending time with her friends and family. She is originally from Anchorage, Alaska, and she loves all things outdoors. She travels as often as she can, and she loves to craft and start new projects. Her candidacy was inspired by her love for service and fun. She is hoping to create many new friendships, and impact those around her in a positive way.
Michelle Boris / Sponsor: Bungalow Inn of Lakeland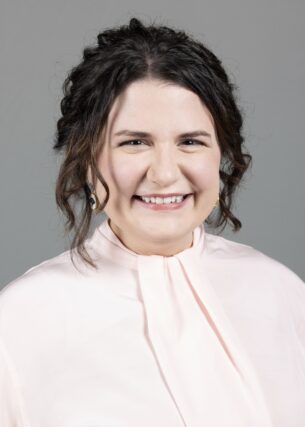 "She loves Titanic, coffee, and Jesus, and not in that order." Michelle admits this description from a teenager she works with is accurate. As a Youth and Young Adult Minister at a church, she fosters a heart for service in youth. She has led mission trips to Guatemala and just returned from a pilgrimage to Portugal. Michelle's passion for youth work has taken her all over: as a long-term volunteer in Scotland and Ireland to a retreat leader in Dubai. Michelle appreciates museums so much that she is pursuing a Masters in Art History at St Thomas. She is fulfilling her dream of living on Cathedral Hill. In her free time, you can find her volunteering with a golden retriever rescue and a Guatemalan coffee program, cooking, thrifting, or planning her dream trip to a dog rescue in Morocco.