Summit Brewing Co. Freeze Your Bags Off Tournament
Sunday, Jan 29 @ 11:00 am

-

2:00 pm

$50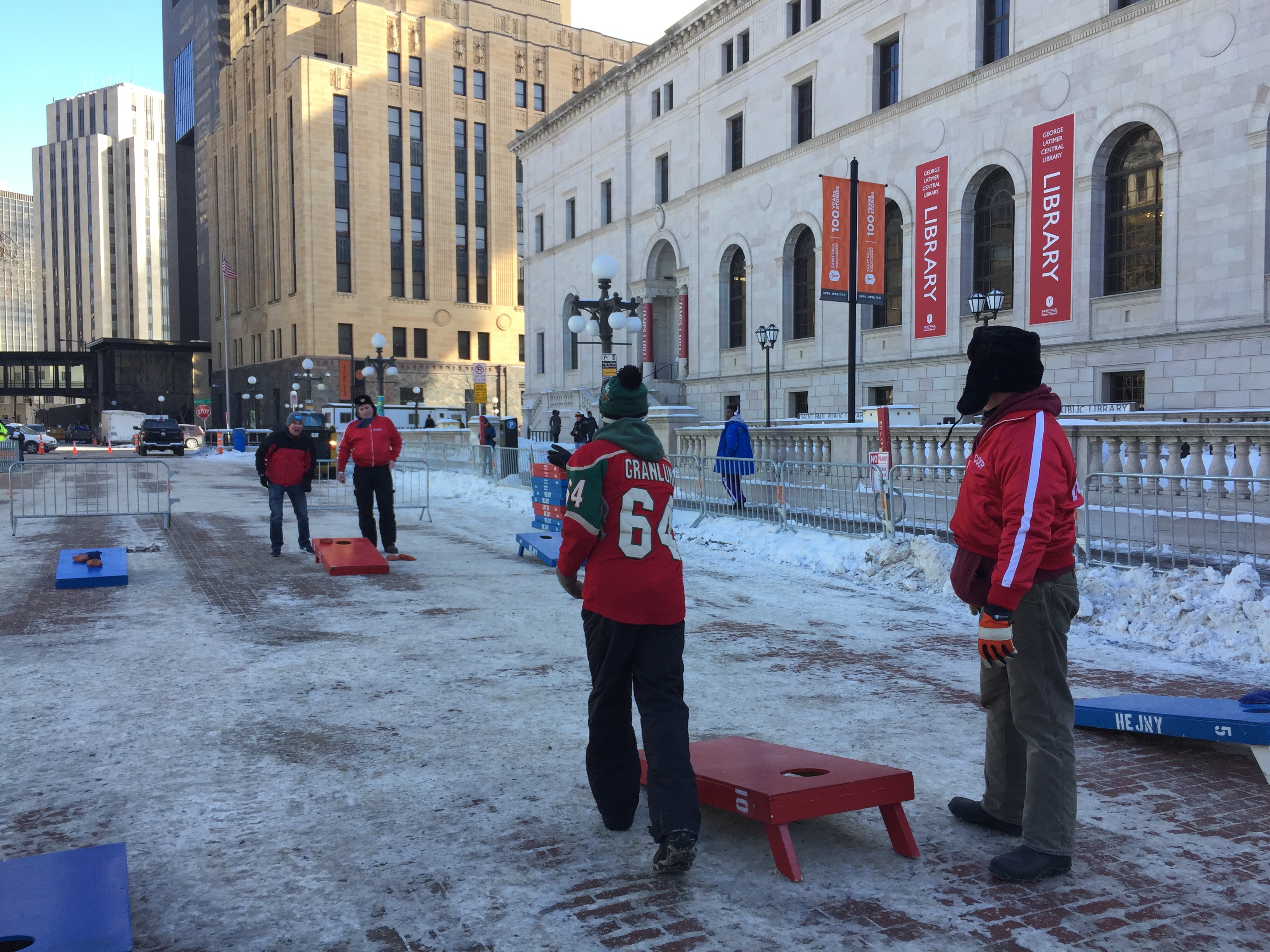 Take part in the 7th annual Summit Brewing Co. "Freeze Your Bags Off" Frozen Bean Bag Tournament! This outdoor bag tournament will feature competitions on Sunday, January 29th. Please arrive at least 15 minutes early to check in. Teams will compete in a single elimination tournament; the first team to reach 21 points moves to the next round.
The Tournament requires pre-registration to participate. Cost is $50.00 per team. Entry fee includes entrance into the tournament and prizes for winning teams.
Tournament Dates and Times:
Sunday, January 29 from 11 am-2 pm
Prizes: Prizes will be awarded to the top team in each competition.
Freeze Your Bags Off Official Rules
– We will be following guidance of the ACA (American Cornhole Association)
– Game point scoring will be used on all bracketed rounds.
– Teams/Players must play all rounds they qualify for. If a team must leave,
they forfeit their spot to a team who can remain to play.
– In the event a team member must leave, a substitution of that team
member is acceptable. One member of the original registered team must
still be present.
– If you are need of assistance during your match, please reach out to an
official.
Game Play:
The first team to reach (or exceed) 21 at the conclusion is the winner of that
round. Winners will move to the next round of play.
The approved method of scoring for the sport of cornhole is "cancellation"
scoring. In cancellation scoring, the points of one player cancel out the points of
their opponent. Using this method, only one player/team can score in each
inning. Teams are responsible for keeping track of their own scores.
Bag In-The-Count (Woody) : Any bag which comes to rest anywhere on top of
the board. Each is worth one (1) point.
Bag In-The-Hole (Cornhole) : Any bag which is thrown through the hole or
knocked through the hole by another bag. Each is worth three (3) points.
To keep the bracket going, each match must be completed in an hour time limit.
If your match extends over an hour, the team with the highest score will be
declared the winner and move to the next round.
Sign Up:

Presented by: